Digital Notebook
for Scientific Sales
Designed to boost your sales meeting performance and improve your close ratio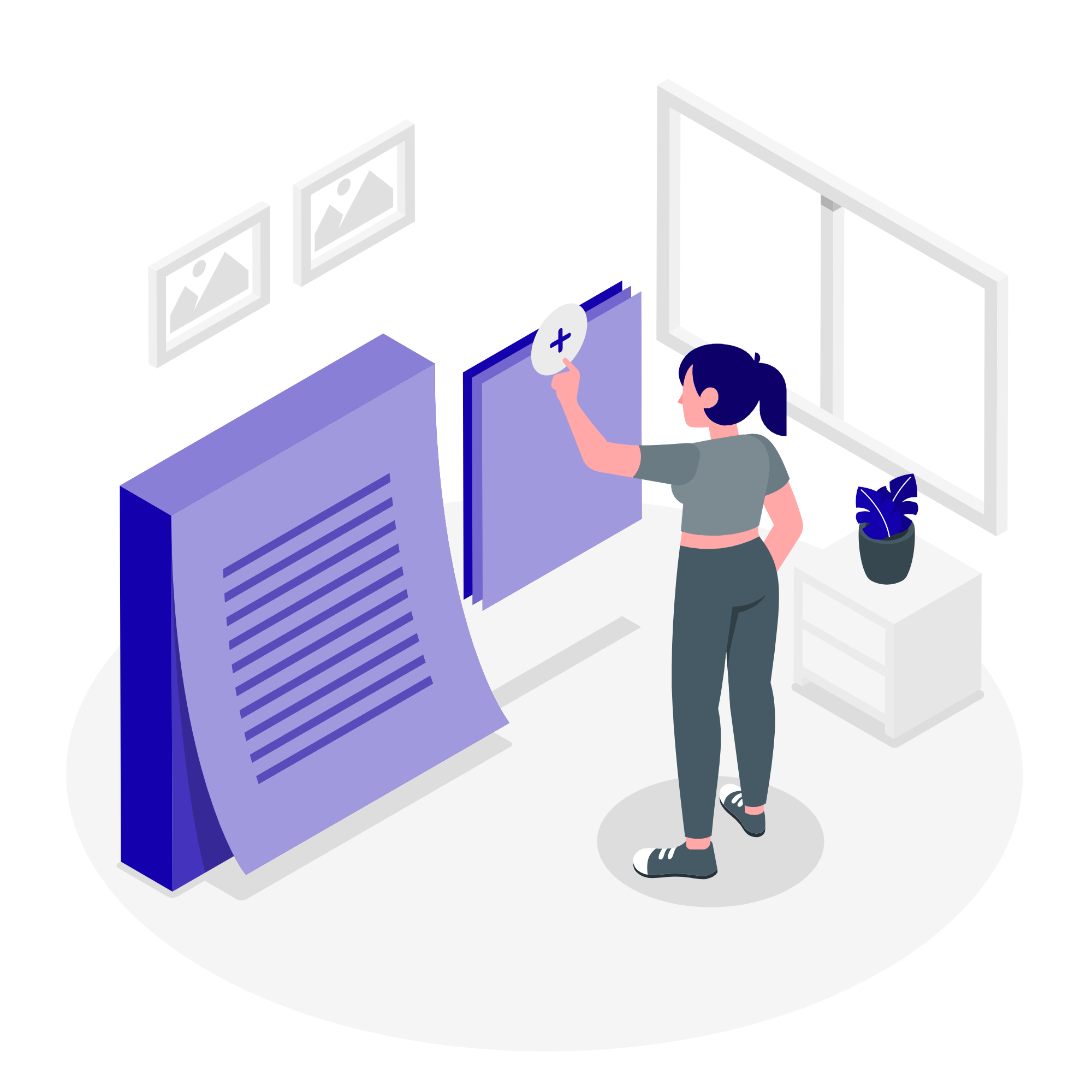 Problems you can solve with our Digital Notebook
We understand the complexity of scientific sales and importance of having efficient sales meetings. Our Digital Notebook will help you to boost your sales meeting performance by eliminating the following challenges:
Lack of sales skills
We are often ex-scientists more skilled at talking about science than business. Inability to discuss business aspects can make us inefficient in our role and ultimately pose a threat to the business (especially in startups).
Impact
Weak sales funnel, slow or no revenue growth, free consulting, vulnerable to competition, increasing pressure on sales and whole company, high turnover.
Root cause
Person new to the role, lack of adequate sales training.
Solved by ...
Meeting templates
Embedded best sales practices
Curated database of sales questions
Get Started
Weak discovery/qualification
Good qualification is key to successful sales, and as ex-scientists, we might not have had a sufficient sales training or time to practice our sales skills. If we don't qualify properly, we risk loosing too many deals (and not knowing why).
Impact
Weak pipeline, CRM cluttered with weak or dead deals, unrealistic forecasts, less revenue, vulnerable to competition, leads not following up or ghosting, wasted time, missed quota, pressure on marketing and lead generation.
Root cause
Lack of sales skills, preparation, organisation, and/or agenda, no established meeting structure, poor qualification questions, poor listening.
Solved by ...
Qualification-focused meeting templates
Curated database of sales questions
Rapid and guided note-taking system
Get Started
No meeting structure
A good sales meeting requires structure. If we don't know what to talk about and when, we not only risk having an inefficient meeting and loosing a sale, but also coming across as unprofessional.
Impact
Poor close rates, difficulty in reproducing successful sales, variations in performance across the sales team, unreliable forecasting, lack of consistency in performance, revenue and growth, longer time to productivity.
Root cause
Lack of preparation and/or organisation, no process or knowledge on what works.
Solved by ...
Rapid and guided note-taking system
Topic-based widgets
Easily customisable meeting templates
Get Started
Committing too soon
We often get so excited about showing prospects our technology, that we forget to properly assess if our discussion has any chances in converting to a sale at all. Committing too soon means wasted time and money, unnecessary demos and frustrations.
Impact
Wasted time, money, and resources on weak or dead opportunities.
Root cause
Poor evaluation of the quality of a lead.
Solved by ...
Widgets for gathering insights on solution requirements
Red flags highlighting notes that require clarification
Get Started
Weak sales pitch
A sales pitch is your time to shine and the best way to truly nail your sales pitch is to tailor it to your prospect needs. If you are too general, chances are you will lose the interest in your solution, and ultimately pass the prospect to your competition.
Impact
Wasted leads, low conversion rate, vulnerable to competition, slow revenue growth, missed quota, pressure on lead generation.
Root cause
Sales pitch not tailored to prospect needs, poor listening, inefficient note-taking.
Solved by ...
Rapid and guided note-taking system
Dedicated widgets for gathering solution requirements
Solution presentation widget for tailoring your pitch
Get Started
New sales hire: long time to productivity
It can take time to learn the ins and outs of our new sales position, especially when selling science-heavy solutions. The longer it takes us to get up to speed, the more deals we loose on the way and the more frustrating our job becomes.
Impact
Wasted leads, low conversion rate, vulnerable to competition, slow revenue growth, missed quota, high turnover, pressure on lead generation, existing business at risk.
Root cause
Insufficient (sales) training, lack of or inefficient onboarding process, scattered or hard to find sales materials, lack of sales process(es).
Solved by ...
Meeting templates
Curated database of sales questions
Dedicated space for sales materials (fight cards, customer FAQ)
Get Started
Missed information
Often the devil is in the detail, and missing the details can cost us deals, important market insights, and cause unnecessary frustrations.
Impact
Extended sales cycle, weak or dead opportunities in the pipeline, missed opportunities for business development, extra work, inefficient sales review meetings.
Root cause
Poor or no note-taking, disorganised notes, lack of thoroughness, poor qualification, forgetfulness.
Solved by ...
Rapid and guided note-taking system
Live meeting efficiency scoring system
Curated database of sales questions
Meeting summary PDF export
Automatic CRM updates
Get Started
Time wasted on post-meeting tasks
If you don't have a good system of taking notes, tasks such as updating your CRM, uploading your notes, or sharing them with the team will become increasingly difficult once you start filling your calendar with sales meetings.
Impact
Lack of transparency, missed information, risk of next meetings with customer being inefficient, extra time consumed on editing, uploading, and sharing notes.
Root cause
Lack of note-taking system, inefficient note-taking, taking notes in paper notepad.
Solved by ...
Rapid and guided note-taking system
Live meeting efficiency scoring system
Curated database of sales questions
Meeting summary PDF export
Automatic CRM updates
Get Started
Benefits
Here is what you can expect after adopting our Digital Notebook
One goal. Stronger sales funnels:
But why Digital Notebook?
Current solutions do not understand the complexity and challenges of scientific sales (for example introducing new technology to the market) and require too much time for training and implementation.
From our experience on the field, you don't need another complex platform solution with 200+ pages of generic playbooks, dedicated implementation team, or hours spent on manual customisation or editing collected data (such as voice recordings). You just need a good notebook, and it's here.
Security
Our Digital Notebook is designed with security in mind. We use industry-standard security measures to ensure the safety and privacy of your data.
For Cloud security we ensure that databases are 'encrypted at rest', OAuth tokens are stored and encrypted, network data is encrypted using TLS/SSL, and cloud services are actively logged and monitored.
For access security we make sure access is limited to authorized team members, and that team members are required to adhere to a minimum set of password requirements. For your CRM security we make sure access to records and fields is controlled by your CRM permissions, and that your CRM data is accessed on-demand. Also, we do not monetise on your CRM data. Your CRM data always stays private.
Our latest news, articles, and resources, we will sent to your inbox weekly.
Pricing
Get started today
Buy a yearly plan now to guarantee yourself discounted access to current and upcoming features. The discount won't last long!
Alpha Basic
Get Started
Free
*Community support
Rapid and guided note taking (unlimited)
Access to 5 widgets
Full notes history
Customer FAQ space
Calendar
Meeting template (BANT)
* Community support - dedicated Slack channel for exchanging experience, user tips, and more
Get started
Everything from Basic plus:
Access to all widgets
Customisable meeting templates
Widget scoring system
Meeting efficiency score
Curated database of sales questions
Red flags system
Supportive field
Solution presentation widget
Start free trial
Alpha Business
Great for users with CRM
£420
/year/user
Save £528
What is my ROI?
Everything form Alpha+ plus:
Meeting summary PDF export
Fight cards space
Automatic CRM updates
Supported CRMs: HubSpot
Teammates
*Bespoke widgets
*Custom integrations
* charged extra
Start free trial
Every complex sales meeting can be divided into smaller, separate topics, that you might want to discuss with your buyer. For example, topics concerning budget, need, timeframes, or risks. In our Notebook, we call these topics widgets. By adding different topics (widgets) to your notes, your meeting can be easily organised and structured, and our Notebook will guide you to make sure you cover each topic (widget) in sufficient detail.
It is a space in our Digital Notebook that allows you to store frequent questions from your buyers. You can access them at any point of the discussion. Invaluable information for your new sales hires in one place and great help if you have heard similar question before, but the answer just slipped your mind.
Meeting templates save you time of adding manually widgets to your notes each time you have a meeting. Moreover, once you establish a meeting structure that works, you can easily share it with your team or new hires to follow. You can create your own meeting templates with a paid version of our Digital Notebook.
We have built in a progress bar that indicates how well you have covered the content of each widget. It helps you to see if there is something that you have missed during your discussion and that you should come back to. It can be also used as a performance indicator.
It is a score assigned to your notes at the end of your meeting. It is based on the amount of information you have managed to obtain and counts from 0 to 100%. It can serve as a performance indicator – the higher the score, the better your meetings are.
It is a database of sales questions we have created for you to use during your meetings. The questions are designed to help you elicit information in a professional manner. Perfect aid to non-native English speakers or anyone looking to improve their discovery and qualification skills.
Red flags system is a feature that highlights in real time an answer from your buyer that is potentially concerning or needs clarifying. Red flags system helps in number of ways, for example by highlighting which answers still need clarification before you commit to next steps.
Show/hide your preparatory notes such as questions, reminders, or any other extra notes with one click.
It is a widget that helps you to customise your presentation. It collects and highlights relevant information from other widgets so you can tailor your presentation to maximise probability of your sale, as well as come across as a good listener.
It is a function that allow you to generate a PDF export with a meeting summary. You can then use it to rapidly share meeting notes with your teammates or Manager, or simply upload them to your CRM. No more questions: 'what was this meeting about?' or 'how did the meeting go?'. Everything summarised for you.
It is a space where you can upload and quickly access your fight cards (also called battle cards) when you need to discuss competition with the buyer.
This feature allows you to mark any colleagues from your company who were present with you on the meeting. It can help you to track involvement of your colleagues in the sales process. This function requires your work colleagues to have an access to CRM too.
Let's Try!
Get started now
Our goal is to provide sales professionals working in scientific sales with the tools and support they need to excel in their careers. But we don't just offer a product – we offer a community. When you join AlphaSales, you become part of a supportive network of sales professionals who are all working towards the same goal: growth and success.